I abso-bloody-lutely love reading the 'Monday Summary' type posts; easy reading AND it allows me to be a tad nosey into peoples daily lives! Win ;)
So i thought i'd jump on the bandwagon and give it a shot.
After thinking of a suitable name for this feature i decided on

'Monday Musings'

which i think is quite apt.
1.

I've been SO busy last week with a presentation on Vintage Clothing due in next monday, moodboards to complete and a report to start too! I'm slowly getting there though, all i can say is bring on the Christmas break.
2.

I started my part time job last week, well i had my induction anyway, my first proper shift in Wednesday. I'm working at River Island, i worked there in April 2009 - October 2009 and have gone back to work there over Christmas and i'm keeping my fingers crossed that they may change my contract to permanant. *crosses fingers*. During my induction they left me on the till on my own to serve customers, so i had to try to remember the process of serving the customers from a year ago! Thankfully i didn't short-change/charge anyone wrong. Phew!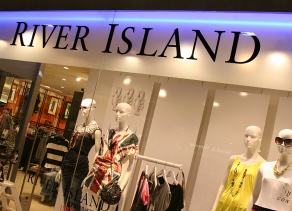 3.

My weekend was spent shopping on the saturday, and then having an X Factor binge on Saturday night and Sunday night. I actually can't believe that Wagner is still in, oh my god - who is keeping this guy in?! It annoys me that people like Aiden and Paige are leaving the competition whilst he is still in, hopefully he'll be packing his bags next week! However, i love Cher (when she is doing her rap style performances) and obv One Direction!
4.

Its been bloomin freezing this past week, i desperately need to stock up on big chunky knit jumpers and thick tights. Apparently its gonna snow this week too, how exciting! Snow always makes me think of Christmas, which means - Christmas is coooooming! :)
Felicity xo